How it Works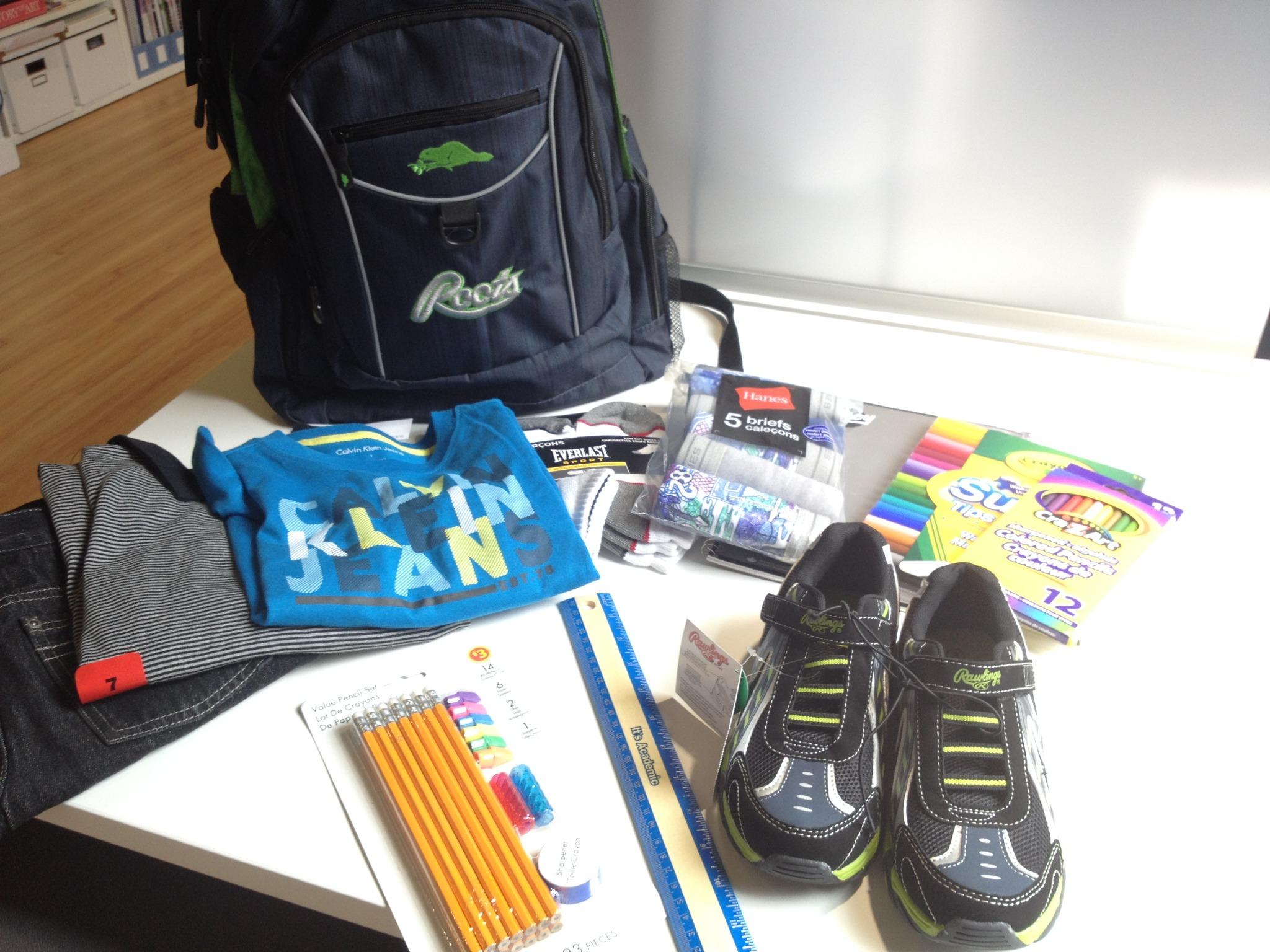 Our objective is to match the children in greatest need with the resources of our caring community. Local corporations and individuals support Send'em Off Smiling with financial donations or by offering to sponsor a child, a family, or a specified number of children.
We rely on teachers to help us identify the children in need of our help in each school. Parents have an opportunity to participate by filling in a "Child Form" with the necessary information about their child's size and style preferences. These forms are sent back to Send'em Off Smiling. We carefully guard the identity of all paticipating families.
Individuals and companies who have committed to sponsoring children are sent the Child Form with any identifying information removed, so that they can shop for the necessary items and return the filled backpacks to Send 'em Off Smiling before a designated date.
Volunteers check and then deliver the completed backpacks to the children. This is the busiest and most gratifying stage in our SOS season!
The Backpack
One pair, good quality jeans
A warm, long sleeved hoodie (preferably with a zipper)
A T-shirt
Good quality running shoes
Package of socks (5-9 pairs)
Package of underwear
Our Children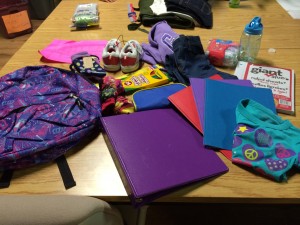 Most programs which provide clothing or toys for children make use of child "categories" rather than actual children… so sponsors will shop for "an 8-year-old girl", for example. Send'em Off Smiling is a little different. Although the privacy and anonymity of our SOS children are carefully protected, our sponsors and shoppers are in fact shopping for an actual child… who will be looking forward to his or her package with great excitement!
Packages are sent to the parents who decide whether they would like their child to participate.
With so many children living in need here in Waterloo Region, it can be hard to decide which children need our help most. That's why we rely on
teachers to help identify the children who would benefit most from the program. These teachers witness the impact of child poverty on learning readiness.